Ocu-GLO Powder Blend (30 Capsules) X 3
Ocu-GLO Powder Blend (30 Capsules) X 3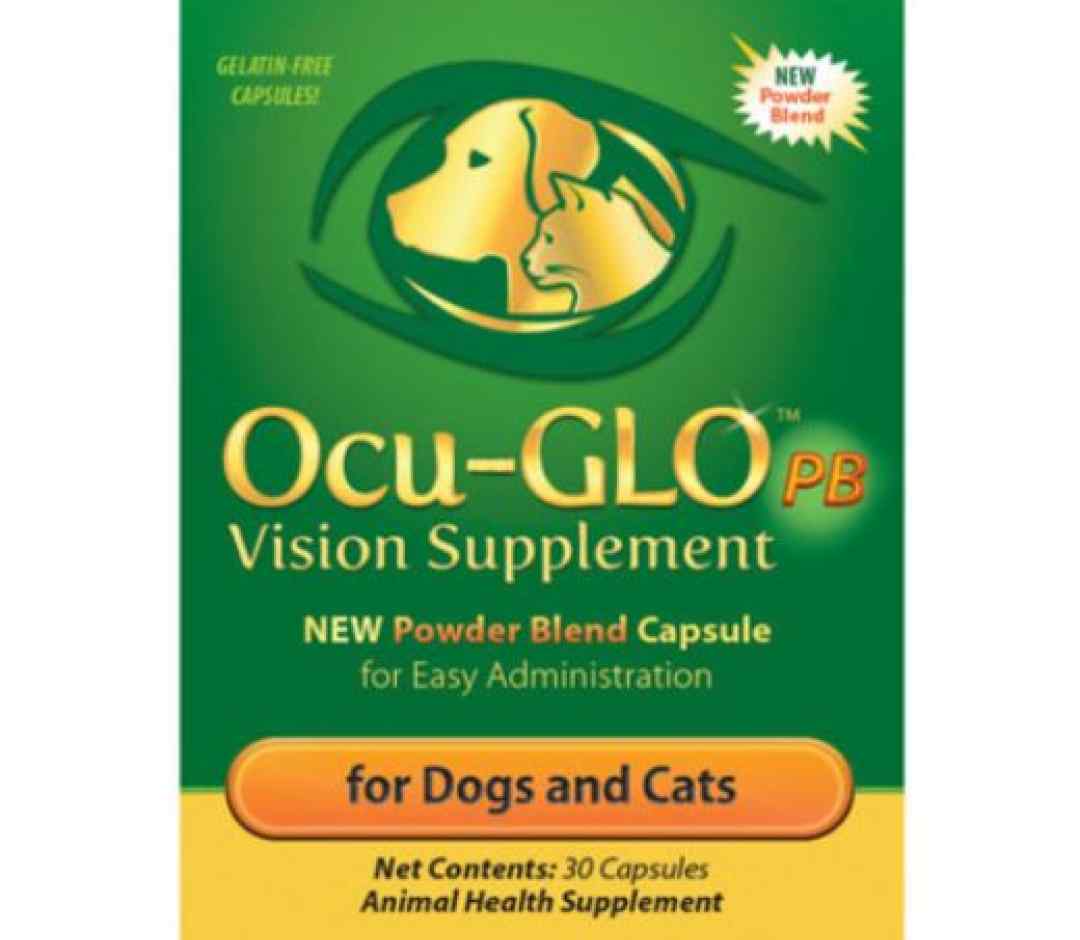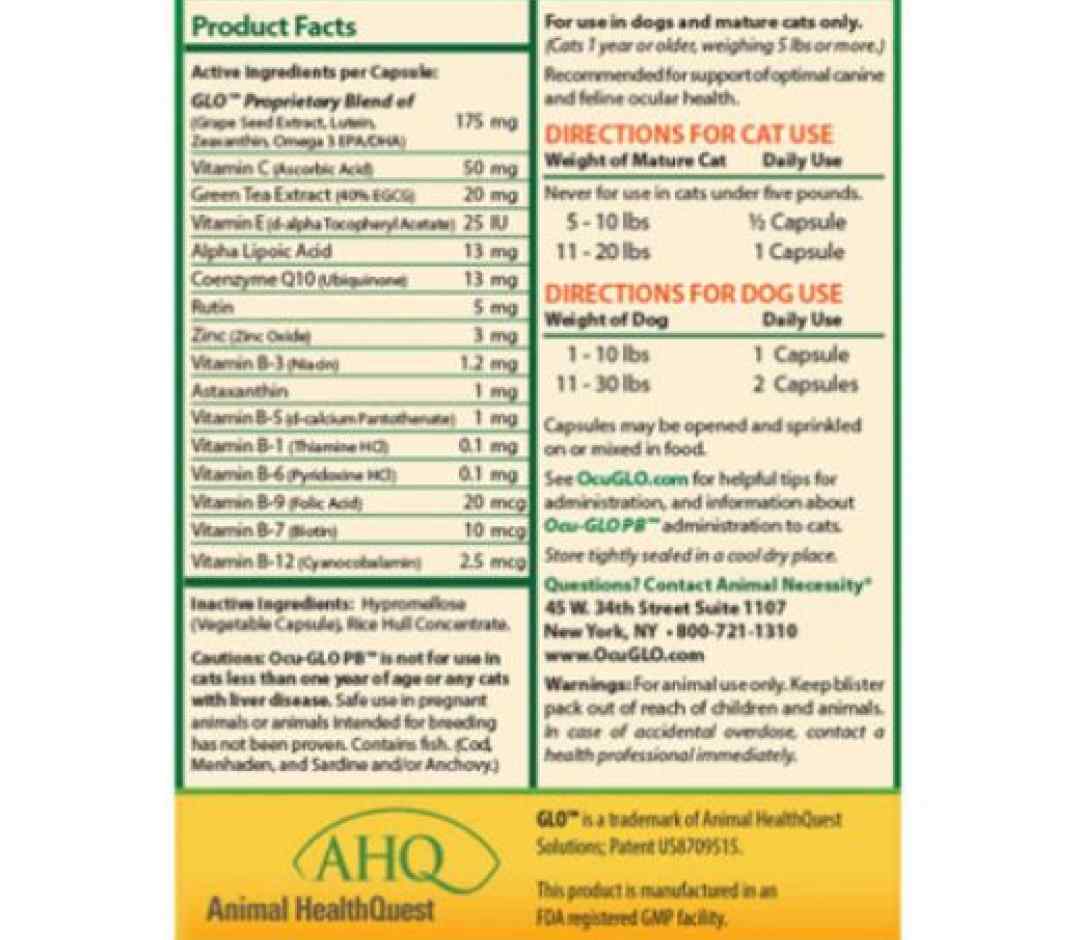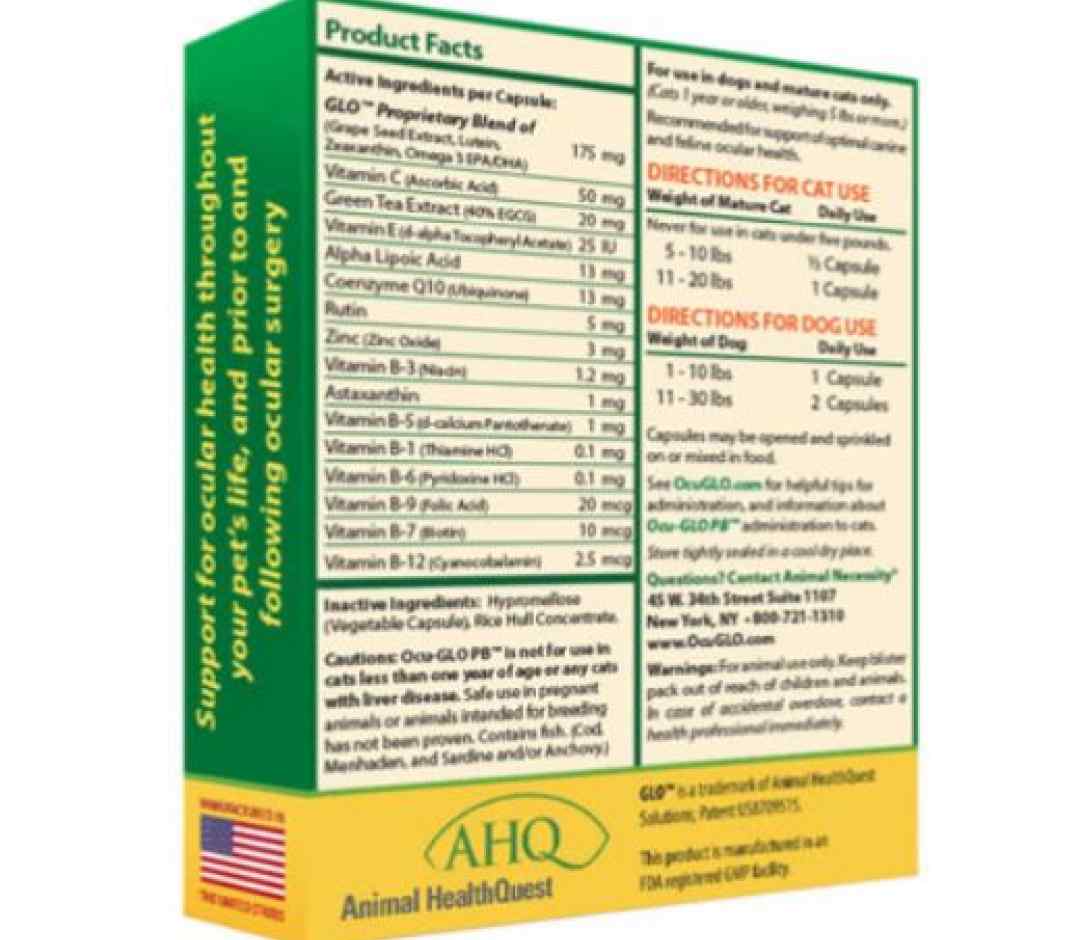 Ocu-GLO will help pet with progressive retinal atrophy (PRA), glaucoma, cataracts, uveitis, senile retinal degeneration, mild keratoconjunctivitis sicca,and stop blindness in diabetic dogs.
Formulated by board certified veterinary ophthalmologists
Contains 12 natural pharmaceutical grade antioxidants that work together to support the nutritional needs of your dog's eyes
Includes Grapeseed Extract, Lutein and Omega-3 Fatty Acids
Specifically formulated to support canine eyes
Superior Canine Vision Support
Promotes clear vision and healthy eyes, including the dog's cornea, retina and lens
Supports healthy eye growth, and rejuvenation
Easier administration at mealtime for small dogs and cats
Optimal for pets with sensitive stomachs
Safe for perioperative use in dogs, as well as cats 5+ lbs


USAGE
For Dogs
0-4 lbs: 1/2 Capsule per day (Do not use in cats under 5 pounds.)
5-10 lbs: 1 Capsule per day
11-30 lbs: 2 Capsule per day or use powder blend for Medium/ Large dog

For Cats/ Rabbits
0-4 lbs: Do not use in cats under 5 pounds.
5-10 lbs: 1/2 Capsule per day
11-20 lbs: 1 Capsule per day
INGREDIENTS
GLO™ Proprietary Blend of (Grape Seed Extract, Lutein Extract, Omega 3 EPA/DHA) 175 mg
Vitamin C (Asorbic Acid) 50 mg
Green Tea Extract (40% EGCG) 20 mg
Vitamin E (d-alpha Tocopheryl Acetate) 25 IU
Alpha Lipoic Acid 13 mg
Coenzyme Q10 (Ubiquinone) 13 mg
Rutin 5 mg
Zinc (Zinc Oxide) 3 mg
Vitamin B-3 (Niacin) 1.2 mg
Astaxanthin 1 mg
Vitamin B-5 (d-calcium Pantothenate) 1 mg
Vitamin B-1 (Thiamine HCI) 0.1 mg
Vitamin B-6 (Pyridoxine HCI) 0.1 mg
Vitamin B-9 (Folic Acid) 20 mcg
Vitamin B-7 (Biotin) 10 mcg
Vitamin B-12 (Cyanocobalamin) 2.5 mcg
Inactive Ingredients: Inactive Ingredients: Hypromellose (Vegetable Capsule), Rice Hull Concentrate.

CAUTIONS
Ocu-GLO Powder Blend is not for use in cat less than 1 year of agge or any cats with liver disease.
Safe for use in pregnant animals or animals intended for breeding has not been proven.
ocu glo
---