Sore No More - Massage Shampoo (64 oz) [Out Of Stock]
Sore No More - Massage Shampoo (64 oz) [Out Of Stock]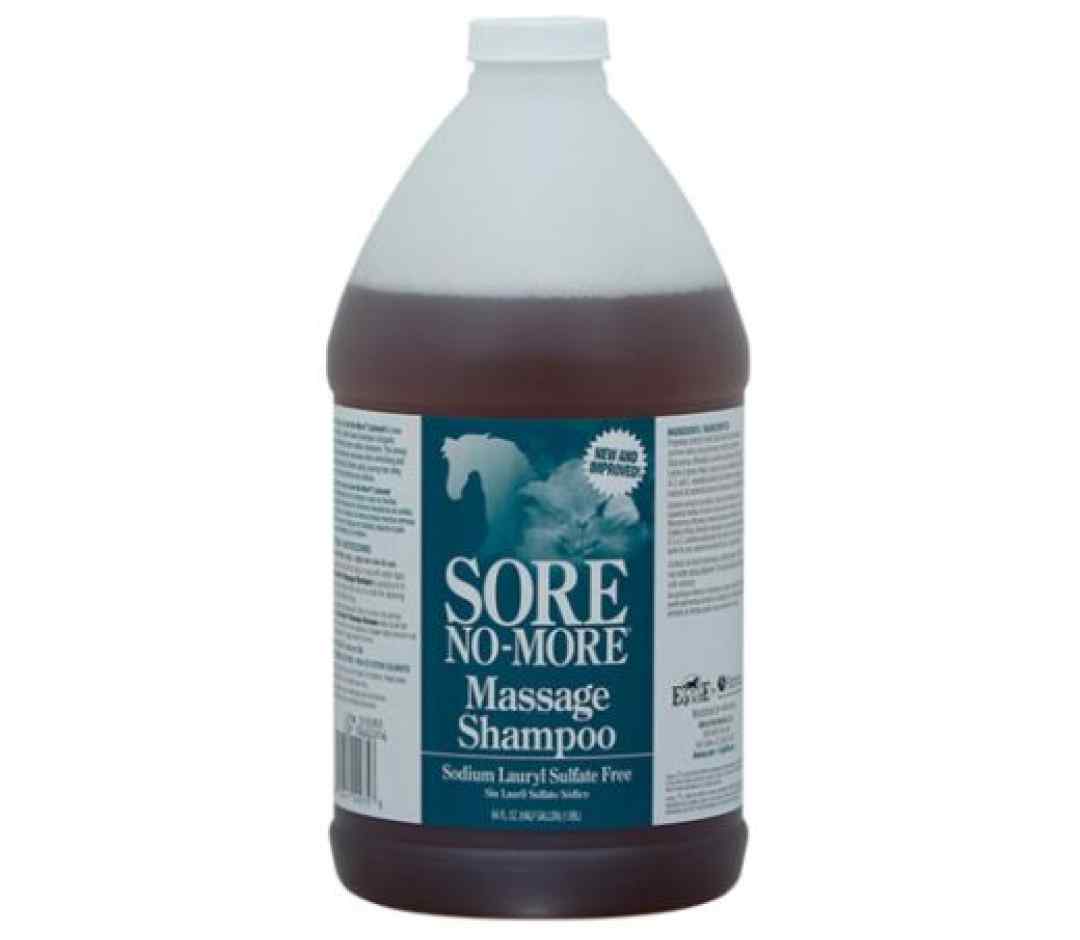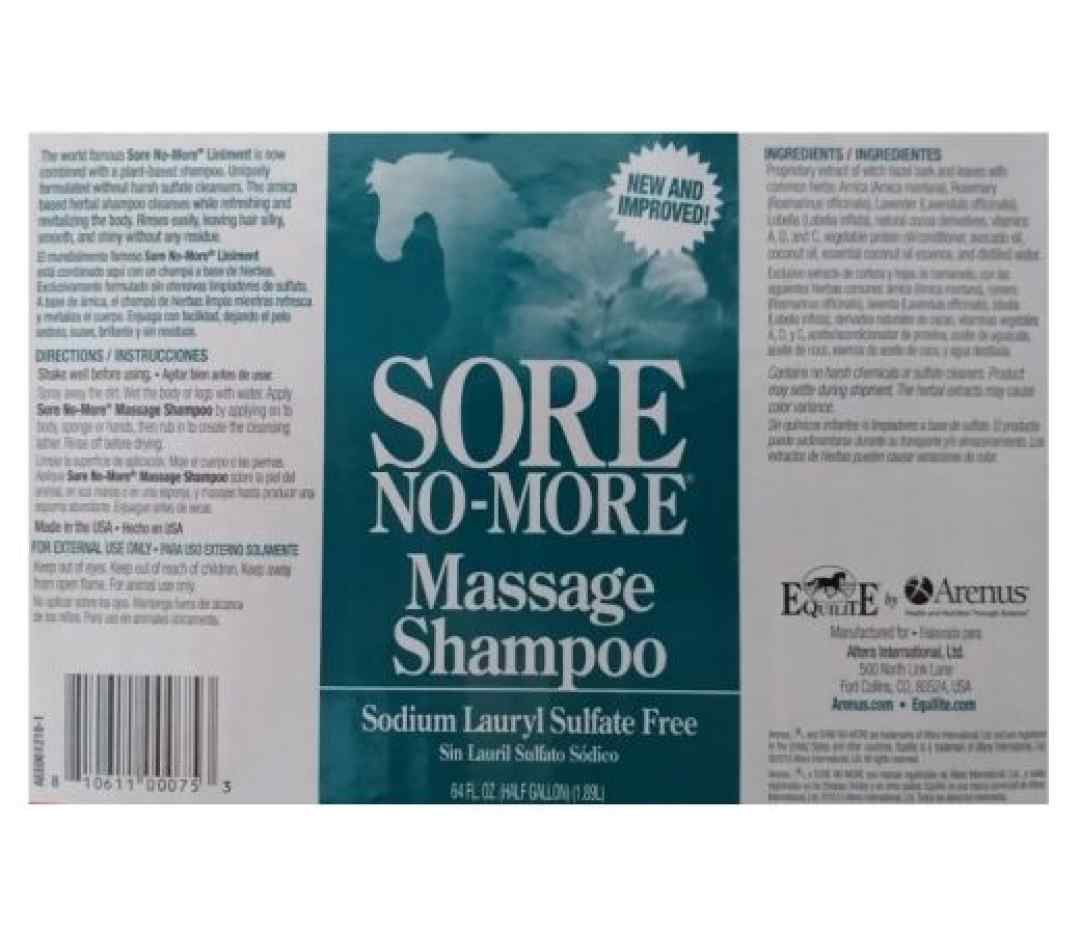 Sore No More - Massage Shampoo (64 oz) [Out Of Stock]
Out of Stock - Please Pre-Order

Best Before: 06/2024

Sore No-More is a pure plant based shampoo concentrate free of the harsh detergent, Sodium Laurel Sulfate, a proven skin irritant. This gentle cleanser has the added benefits of the Sore No More horse liniment. Rinses clean with no residue. Leaves their coat silky and shiny. Tails no longer itch and hair grows back quickly. Great for dogs too!
The shampoo is good for deal with:
Dry, Sensitive Skinned Animals
Unmanageable Mane and Tail
Itchy, Irritated Skin
Eczema
Benefit of the shampoo
Sodium Lauryl Sulfate FREE
Makes the skin and coat resilient and healthy.
Excellent for use on chemically sensitive horses.
The best of both - the Sore No More Liniment and performance shampoo all in one.
Makes them look like a champion while making them feel like one too.


USAGE
Shake Well before use.
Wet the body with water apply Sore No More Massage Shampoo with hands or sponge
For an invigorating massage, rub shampoo into skin and coat in a circular motion

INGREDIENTS
Proprietary extract of witch hazel bark and leaves with the following common herbs: arnica (Arnica montana), rosemary (Rosmarinus officinalis), lavender (Lavendula officinalis), lobelia (Lobelia inflate), natural cocoa derivatives, vitamin A, vitamin C, vitamin D, vegetable protein oil/conditioner, avocado oil, coconut oil, essential coconut oil essence, and distilled water.
---