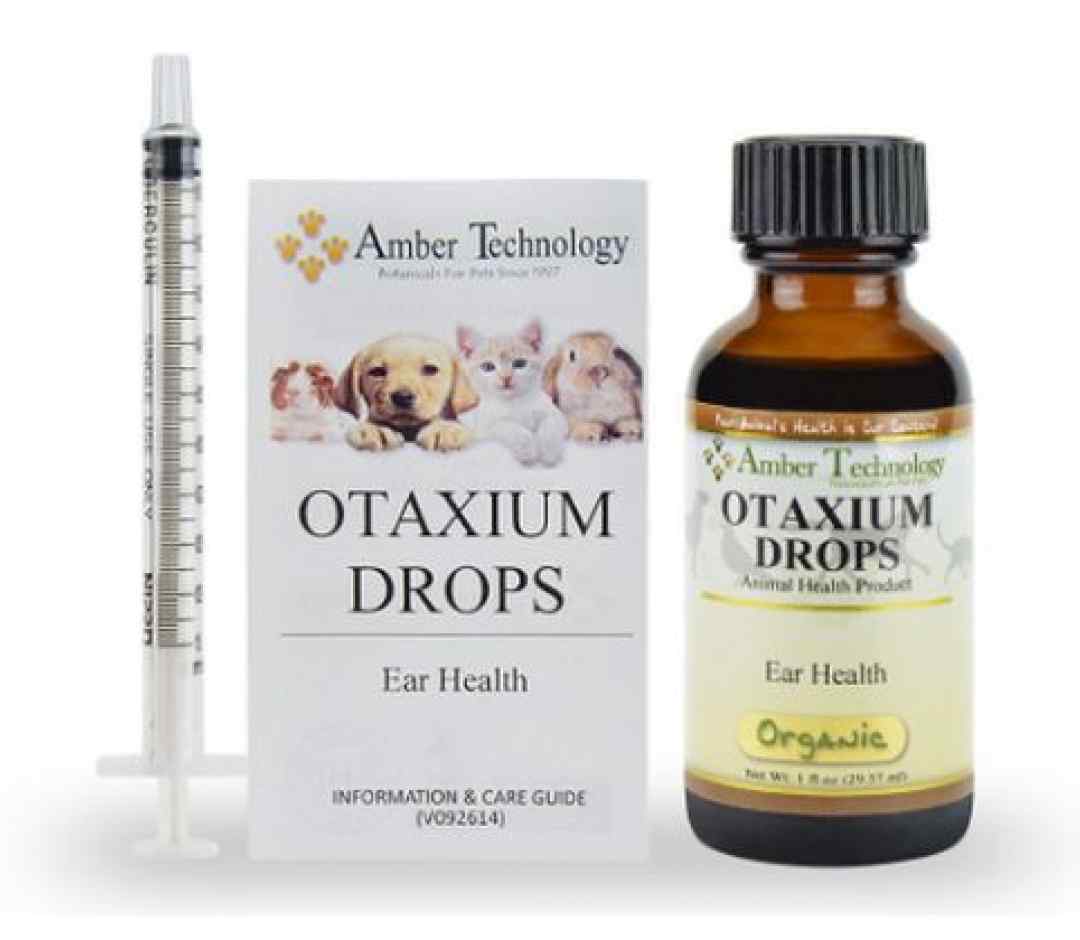 AN Otaxium Drops (1 oz)
---
Otaxium Drops (1oz) for pets is a natural organic herbal treatment remedy to help ease external pet ear infections and pain. Otalgia means "ear infection" and is useful for dog, cat, rabbit, ferret, and other pet ear infections. Otalgia Ear Drops is a natural organic combination of herbs designed to help relieve pet ear pain and pressure in the ear. For severe ear infections use in conjunction with Vibactra Plus. You may want to trim excessive fur to allow more air to circulate throughout the ear area to help it heal in conjunction with treatment.
Made In USA
此日期前最佳/ Best Before: 11/2020
USAGE
External use only
Shake well
Use 2 times daily in ear for 7-10 days or until no longer needed.
Additional Directions: To properly get the drops into the animal ears, lay the dropper across the entrance of the ear so the liquid first goes onto the outside of the ear and then runs down the ear canal, rather than placing the drops directly into the ear canal. Carefully apply the drops in the ear while the ear opening is pointed upward. Keep the ear canal pointed upwards for 3 to 4 minutes.

INGREDIENTS
Active Ingredients per ml
"Proprietary Blend of (Onion 1,3, Garlic 1,3, White Willow Bark 1,3) 154 mg"
Yarrow 1,3……………………………………….……..28 mg
Yucca Root 2,3,4…………………….…….….……..22 mg
Mullein Leaf 1,3,4……………………………….……12 mg
Vitamin E Oil 1,3…………………………………………1 mg

Inactive Ingredients
Extra Virgin Olive Oil (Cold Pressed) 1,3
---